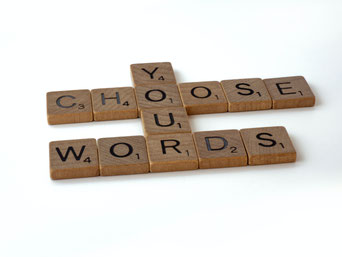 The 14th-Century Persian poet Hafiz, once wrote:
"The words you speak become the house you live in."
Our words carry power; they shape both our perception of ourselves and altar the perspectives of the people who hear them.  And the way we use our words, tells a lot about who we are and what's important to us. 

At morning prayer today we said Psalm 19, whose final verse reads:

"May the words of my mouth and the meditation of my heart
    be pleasing in your sight, O Lord, my Rock and my Redeemer."
It is so easy to use words without thinking. To let them run away with us and say things we don't mean or later regret. And that is as true, or possibly even truer, for the words we say online. But our words, and the way we use them, matter. They matter because when we speak, we represent not only ourselves, but also the God who loves us and who abides with us.  In a nutshell, do the words we speak show that we are people whose true home is with God?

In the last week, we have seen powerfully the consequences of words used in hate; of rhetoric which seek only to stir up unrest and violence. Our psalm today is a reminder to each of us, to use our words wisely; to make them worthy of ourselves, to make them words that build up, not break down and most of all, to make them words that share God's love with the people that hear them.
Revd Chris Campbell, Curate at St John's