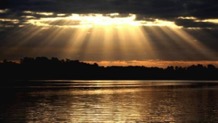 "May God be gracious to us and bless us and make his face shine upon us."
Psalm 67


Happy New Year! And what a start to 2021. I think we could all do with some comfort at this time and psalm 67 is just that, a psalm of comfort, encouragement and blessings.
The first two lines are particularly comforting, they are very similar to the words bestowed on us during Baptism and perhaps that's why they feel like they do, but what is encouraging is knowing that we can also ask God for His blessings. When we receive the blessings, His face is shining upon us and we can reflect that shining to those all around us and when we walk in His way we are shining examples of his love and grace.  During these first couple of weeks of the new year so many people are in need of love, comfort and assurance. Maybe during our prayers we can all ask God to shine his face upon us so we can reflect his light and show his grace to everyone we meet.
We can also pray that those who see his grace will come to him and praise him. We can pray that they will praise him through prayer and we are assured in the last lines of the psalm that God will bless the promised land in response to their prayers "Then the land will yield its harvest and God, our God, will bless us and all the ends of the earth will fear him". 
Psalm 67 6-7
Overall; we can be assured that if we ask we will have God's blessings, his face will shine upon us and we can reflect that shine to everyone else. When that shine is reflected back from them to God his blessings will increase and the land will be blessed even more. Such a comforting thought to hold close.
Sian Binley – Pioneer ALM