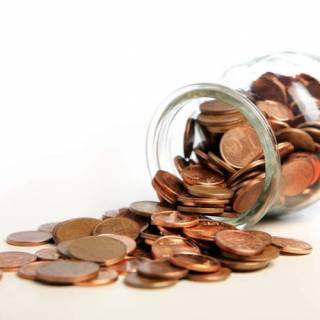 A man works in an important administration role. But charges are brought against him, because he has been squandering his boss's possessions. Faced with imminent dismissal, the man worries about what he will do – he isn't strong enough for physical work and he is too proud to receive state handouts. So the man hatches a plan to ensure that, after he has left his job, he will have people he can call upon for hospitality.  He quickly puts his plan into practice; calling in each of those who owe his boss, altering their bills and making drastic reductions to what they owe…
It is a story that is perhaps not very far from that which we have seen unfurling in current weeks. President Trump, in his last few days of office, has been continuing to grant pardons and commutations in an unprecedented way. Although all Presidents have opportunities to grant pardons, President Trump's pardons have come across as particularly self-serving, granting clemency to friends and supporters, and advancing his own personal interests.
But surprisingly, the story I started with is not one from the press but from the bible. It can be found in Luke, chapter 16 and it is probably one of the most difficult to understand parables of all. For, instead of getting in trouble for his self-serving actions, the man's boss praises him, because he has acted shrewdly. Indeed, the parable ends;
"And I tell you, make friends for yourselves by means of dishonest wealth
so that when it is gone, they may welcome you into the eternal homes."
(Luke 16.9, NRSV)
What should we make of this final verse, which seems to be the very opposite of Jesus' teaching? Is Jesus now praising unethical behaviour? It may reassure you (or not) to know that there has been no agreement from scholars about the interpretation of this parable – accept to agree that it is a very tricky one. And there is a tendency that every 'reasonable' explanation offered, falls down on closer reflection. But despite all its difficulties, it does do what I think parables are meant to do – it gets you thinking! 
Do you think the man was right in his actions?

Is shrewdness something to be praised?

I wonder what

you

hear in this parable today.
Revd Chris Campbell, Curate at St John's