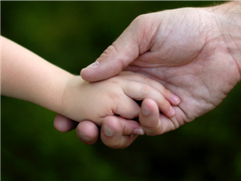 Make them known to their children…
'Even when I am old and gray, 
do not forsake me, my God,
till I declare your power to the next generation, your mighty acts to all who are to come.' Psalm 71:18-19
'Only be careful, and watch yourselves closely so that you do not forget the things your eyes have seen or let them fade from your heart as long as you live. Teach them to your children and to their children after them.' Deuteronomy 4:9
Today we celebrate Timothy and Titus, companions and 'spiritual sons' to Paul. Titus, as a Greek, demonstrates the spread of the Gospel to non-Gentiles and Timothy was described by Paul as 'my true child in the faith'. But it is not about Timothy and Titus that I am writing today, but about Timothy's mother and grandmother, whom Paul (or whoever wrote these Pastoral letters) extols as inspiring Timothy's faith. 


The importance of multigenerational worship and its contribution to faith cannot be overestimated. Research shows that intergenerational relationships are a feature of church life that create faith that 'sticks' into young adulthood.
Throughout the Scriptures the importance of passing on traditions, knowledge and faith is emphasised. At St John's the home groups, 'All Age' worship, Messy Church, the phone network and the choir are all part of an intentionally intergenerational community which we hope nurtures the faith of all ages and equips them for living as disciples of Jesus Christ in our world today. The words of the Church of England baptism service accentuate the need for cross generational faith as the whole church community promises, with the help of God, to support the candidate in upholding them in their new life in Christ. Paul instructs Timothy: 'Do not rebuke an older man harshly, but exhort him as if he were your father. Treat younger men as brothers, older women as mothers, and younger women as sisters.' 1 Timothy 5:1-2. 
In this pandemic, maybe we can take time to appreciate the value of the older members of our society and the role they play in our church communities. Let us learn from the wisdom and faith stories of these role models and mentors who inspire our hearts to live out our faith to its limits.
Lord, we pray that your sons and your daughters shall prophesy, your old shall dream dreams and your young shall see visions. Amen. 
Lucy Holden