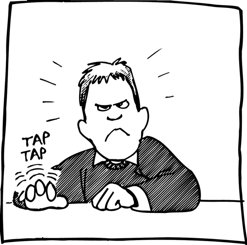 "with all humility and gentleness, with patience, bearing with one another in love, making every effort to maintain the unity of the Spirit in the bond of peace." Ephesians 4:2-3
Home schooling! If I have to work out another fraction into a decimal or what a fronted adverbial is I think I'm going to cry! I find myself saying 'Oh for God's sake!" or, and very often, "Lord give me strength!" so many times.
We're all trying so hard to adjust to working in new ways and even, as for me…..I'm not teacher material, doing new jobs and I'm sure I'm not the only one who has looked to God for encouragement and support. What about our patience through all of this? My patience has truly been tested at times and I may not have always been so kind when my patience is running out but that is exactly what we all need now, kindness. We need to be kind to our loved ones, our friends and those we meet. It's really tough at times though to remember to keep our patience in check and to be kind, I'm reminded of something I was taught about a bible verse, 1 Corinthians 13:4 'Love is patient and kind; love does not envy or boast; it is not arrogant' Try changing the word Love for your name. It's a nice reminder of how we should be.
Kindness can sometimes be the greatest gift we can give someone. We may not even know the person and it may just be a smile or a "Good Morning" to a neighbour but that might be just what they need. Especially at the moment, if these people are alone and you are the only person they are seeing that day think how wonderful it will be if they are met with gentleness, love and maintaining the bond of peace, all wrapped up in that smile.
Let's all pray to God that he blesses us with patience that can transmit to kindness. Let's all be kind to each other.