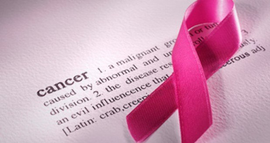 Thursday 4th February 2021 is World Cancer Day
World Cancer Day which is organized by the Union for International Cancer Control (UICC) and is celebrated each year on 4 February, is an opportunity to rally the international community to end the injustice of preventable suffering from cancer.  Cancer is a global challenge. Records show that in 2018, 18 million people world-wide were diagnosed with cancer. Today, thanks to research, 2 in 4 people in the UK survive their cancer for 10 years or more. The prospects of major advances in tackling cancer have never been greater, and international collaboration and funding are essential in realising these opportunities. 
In 2002 our youngest granddaughter at the age of two, was diagnosed with stage three Neuroblastoma.  It is a rare type of cancer that mostly affects babies and young children, and develops from specialised nerve cells (neuroblasts) left behind from a baby's development in the womb. It affects around 100 children each year in the UK and is most common in children under the age of 5. The cause is unknown.  Thankfully our granddaughter survived following extensive treatment at Addenbrookes, and has been in remission to the present day.
The bible has many examples of suffering and disease and of healing.  The bible reminds us that God is with us in our time of darkness. Not only does Psalm 139 affirm that God has made us 'wonderfully' (v14), but also that wherever and however we are, 'your right hand shall hold me fast.' (v10).   Our Lord went about healing those who came or who were brought to him.  Prayer and the laying on of hands brought healing but since our Lord's ministry here on earth many have been disappointed that physical healing has not resulted from prayerful intervention. Clearly surgical treatment and therapies have enabled the medical profession to eradicate or alleviate disease including cancer, but in all cases, either of physical healing or failure, the state of mind of those suffering and that of family and friends, can be transformed through prayer .  Prayer will always bring comfort and a closer walk with God our Lord and Creator.
I have attended many near death in my ministry and I have often been told by relatives that following prayer, their loved ones were at peace. We know that whatever the physical outcome, prayer works…..it brings those engaged closer to their maker and allows an inner peace to overcome anxiety that is so often a bedfellow of those suffering disease.  At this time of so many affected not only by Coronavirus but also of Cancer, prayer has become an increasing activity amongst those who knew nothing about its transforming power.
St. Teresa of Avila wrote :  Let nothing disturb you, Let nothing frighten you, All things are passing away: God never changes.  Patience obtains all things. Whoever has God lacks nothing; God alone suffices.
Gracious God, as we remember before you the thousands who have died, surround us and all who mourn with your strong compassion. Be gentle with us in our grief, protect us from despair, and give us grace to persevere and face the future with hope in Jesus Christ our risen Lord.   Father God, we humbly pray for all those who are fighting disease. Give them the hope and courage they need each day. Comfort them in their pain and bless them with healing. Strengthen their family, friends, and caregivers. In Jesus' name,   Amen