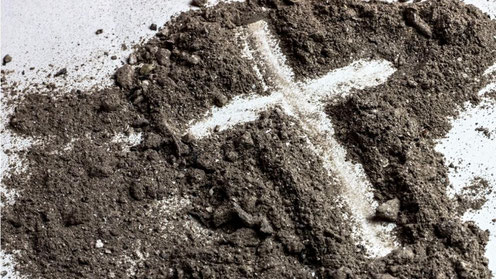 'Pursue righteousness, godliness, faith, love, endurance, gentleness. Fight the good fight of the faith; take hold of the eternal life, to which you were called' 
 (1 Tim 6.11, 12)
Cameron Wellington was a strong and healthy nineteen-year-old with a passion for wrestling. In November last year, he developed symptoms of COVID-19 and rapidly deteriorated. He was rushed to hospital but died the following day. In an interview his parents gave to warn of the dangers of the disease, they told how their grief-stricken Christmas was lightened only by having in their home at that time their beloved Cameron's ashes. 
The liturgy for Ash Wednesday reminds me, as that interview did, that we shall all 'return to the ground, for out of it you were taken; you are dust, and to dust you shall return' (Gen 3.19). Many of us will be familiar with the allusions to this verse in the words used at funerals as the body of the deceased is committed to the ground or the incinerator: 'earth to earth, ashes to ashes, dust to dust'. 
While such words can strike dread into the bravest of souls, the theology on which both the funeral liturgy and the liturgy for Ash Wednesday is based is ultimately one of hope. At funerals, the body is returned to dust 'in sure and certain hope of the resurrection to eternal life'. Similarly, in Ash Wednesday services, worshipers receiving the imposition of ashes on their foreheads are reminded that those ashes are a sign of our penitence and mortality 'for it is by God's grace alone that we receive eternal life'. 
That is the wonderful paradox of Ash Wednesday. As we contemplate our shortcomings and mortality, our attention is drawn not only to the events of Good Friday but also to those of Easter Sunday. There we find that the dust of that tomb, just as the dust within our hearts, is dispelled by love. That love bursts away not only the stone that seals that tomb but the stone of sin that seals our hearts in cold and dark. This is the love that beckons us today, in the earnest words of Paul to Timothy in our Epistle reading, to 'take hold of the eternal life, to which you were called'. 
Lord, thank you that, as today's collect puts it, we are given in Christ 'perfect remission and forgiveness'. Amen.
Peter S Heslam, Assistant Priest