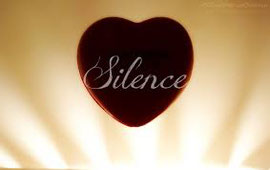 Busy, Busy, Busy, Noise, Noise, Noise
It's tough in our house at the moment to find silence. It's tough to find space to just be quiet, I'm sure it's the same for many. Even if we don't have the hubbub of a busy house there is always something to keep our minds busy or to distract us. I struggle to find that space and to know what the answer to this struggle could be except to keep striving to find that space and silence. It's possible it needs to be outside of the home, maybe on your daily walk. I came across this poem written by Mother Teresa and it comes from the book No Greater Love. It's a reminder of how important it is to find that silence so that we can hear what God is saying to us.
"We cannot find God in noise and agitation.
Nature: trees, flowers, and grass grow in silence.
The stars, the moon, and the sun move in silence.
What is essential is not what we say
but what God tells us and what He tells others through us.
In silence He listens to us;
in silence He speaks to our souls.
In silence we are granted
the privilege of listening to His voice.
Silence of our eyes.
Silence of our ears.
Silence of our mouths.
Silence of our minds.
…in the silence of the heart
God will speak."
Sian Binley – Pioneer ALM