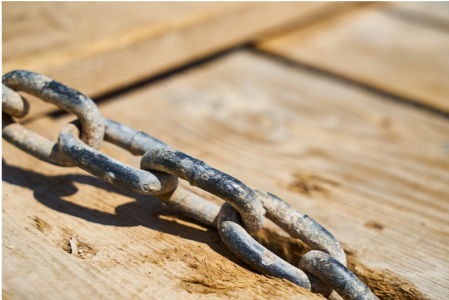 Liberating Grace


'Jesus said to him, 'Stand up, take your mat and walk.' At once the man was made well,and he took up his mat and began to walk. Now that day was a sabbath (Jn 5.8-9).
What on earth am I here for? Welcome to the sixth reflection in this series on purpose.


Harriet Tubman was an escaped former slave. But she refused to enjoy her new-found freedom without thought for the countless people trapped in slavery because of the colour of their skin. Instead, through 13 clandestine visits she made to slave-holding states in her native USA, she helped around 70 slaves escape to the northern free states and to Canada. In doing so, she lived in constant danger, not only because of the perilous terrain, but because she had the death penalty on her head.


Harriet's story – told in the fabulous film Harriet of 2019 - is a case study in how social progress occurs. People grasped by a vision of justice that transcends current laws and social norms find the courage to take action to make that vision a reality. They are prepared to do so whatever the personal cost, and regardless of whether they see all the change they envision in their lifetime; Harriet died around 100 years before her country would see a non-white President and a non-white Vice-President in the Whitehouse.
In every century of church history up to the present day, Christians have been found supporting human rules that are an afront to God. It is a shadow over us that calls for remorse. For the founder of our faith, Jesus, was unconcerned about breaking rules when to uphold them would have compromised the rule of God.
Today's gospel reading is a prime example. There Jesus encounters a disabled man lying beside the Pool of Bethesda who had been ill not for as long as 38 years. 'Do you want to be made well?' Jesus asks him. The man's reply is heart-rending. He points out that, whenever the water is stirred, disabled people with assistants are able to get down into the pool before he can.
At this point, Jesus utters the words at the top of this reflection. It was brave of him, not only because of the consequences should this man be physically unable to follow Jesus' instructions, but because he was 'working' on the sabbath and news of it was sure to reach the Jewish authorities who were seeking for an excuse to arrest him.
Jesus was a purpose-driven leader so dedicated to the norms of God's kingdom and to the liberating good news of God's grace, that he was prepared to break human rules when they took that vision hostage. This is what inspired Harriet and the generations of civil rights and anti-racism campaigners that have followed her. May it inspire us too.
Peter S Heslam, Assistant Priest.