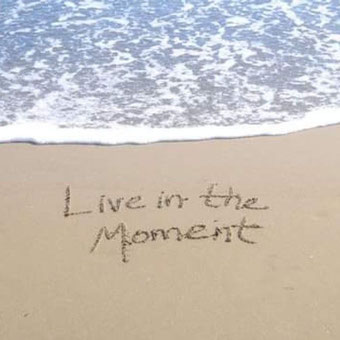 This week I have looked at Morning Prayer as ordered by the Northumberland Community.  In the order of service is a daily meditation. The quote below is one such meditation written by Anne Morrow Lindbergh  in her book 'Gift from the Sea'. 1955.
'Hurry is an unpleasant thing in itself, but also very unpleasant for whoever is around it. Some people came into my room and rushed in and rushed out and even when they were there, they were NOT there – they were in the moment ahead  or the moment behind. Some people who came in were ALL there, completely in that moment.'
 'Live from day to day, just from day to day. If you do so, you worry less and live more richly. If you let yourself be absorbed completely,  if you surrender to the moments as they pass, you live more richly these moments.'
In these times we are now living in, we all have differing experiences and demands on our time. Some of us have more time and many others are juggling additional tasks such as home schooling for children who are not attending school. That is soon to change as children return to school next week.
I pondered on the thought of living in the moment and not thinking of the moment before or the moment after and the calm that would bring to us. Perhaps for those who are about to be free from home schooling that may be something to aim for. For those of us with lots of time on our hands we should have a try at living in the moment and from day to day. As our government plans the pathway to ending this lockdown, we may be planning things we can do when we are 'freed '. If we plan too much though, we may be disappointed if yet again we are unable to fulfil our plans.
God gave us today. He gave us this moment in time. Let us not hurry it along by wishing our days away. Enjoy the birdsong , the spring flowers, the signs of new life and live in that moment . God will take care of our future days.
Heavenly Father. Help us to live in the present. Allow us to be present to You, as you are always present to us each moment of each day. Allow us to be present to the gift of each moment, no matter how ordinary, so that we can be present to the joy and wonder of Your loving presence  each moment of each day. Amen
Anne Rigby  (Pastoral Assistant)