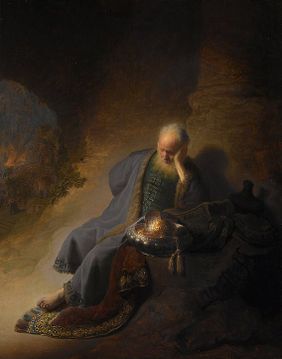 Individual vs Community
'I solemnly warned your ancestors when I brought them up out of the land of Egypt, warning them persistently,
even to this day, saying, "Obey my voice."
Yet they did not obey or incline their ear,
but everyone walked in the stubbornness of an evil will'
(Jeremiah 11.7-8)
What on earth am I here for? Welcome to the eighth reflection in this series on 'purpose'!
Personal autonomy is a key-note of our age. As long as no direct harm is done to anyone else, the freedom of every individual to speak and do as they please, is one of our most cherished values. Rightly so, for it has taken centuries to build the free societies often referred to as liberal democracies.
But one year ago on Thursday this week, the World Health Organization declared the COVID-19 outbreak a pandemic. Suddenly we found ourselves willing to serve the common good through the curbing of our freedoms, such as travelling for leisure. We even found ourselves caring for our hitherto anonymous neighbours. When the NHS launched a volunteer scheme, over 750,000 people signed up in the first four days, tripling the original target.
Over the twelve months since, we have discovered that society functions best when individual desires are sacrificed for the sake of the community. Scriptures advocating such sacrifice have come alive in a new way – such as 'In humility regard others as better than yourselves. Let each of you look not to your own interests, but to the interests of others' (Philippians 2.3-4).
Other portions of scripture appear now to be warning us against letting go of such selflessness once the restrictions are lifted. Jeremiah's prophesies are amongst them. Once the restrictions of slavery were lifted through the Exodus, Jeremiah reminds us above, people stubbornly pursued their own interests without regard for God's ways for living in community. The result was a return to captivity.
Today's re-opening of schools marks the start of our deliverance from the constraints of this pandemic. These have been particularly onerous for the elderly, the infirm and the poor. Were the Hebrew prophets still with us they may well be saying that we will now be weighed in the balance: to what extent will we recalibrate our lives around individual freedom, instead of the common good? They would be warning us that our personal purpose can only truly be found in our social purpose.
Peter S Heslam, Assistant Priest