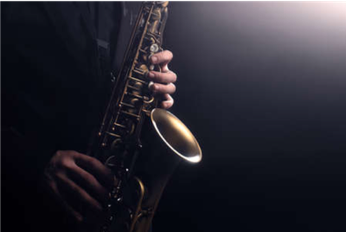 Passionate Purpose
'Now my soul is troubled. And what should I say – "Father, save me from this hour"? No, it is for this reason that I have come to this hour' (John 12.27)
Welcome to the ninth reflection in this series on 'purpose'!
Living with purpose is the way for all Christians to live. But how can we sustain a sense of purpose when faced with disappointments, trials and hardships? This is where something else is also required: passion. Without passion, even a strong sense of purpose can wilt in the face of adversity.
But what is passion? Perhaps our journey through Lent provides a clue. For we are now approaching what is sometimes called 'Passiontide' – the final fortnight of Lent. It begins this Sunday, the Fifth Sunday of Lent, another name for which is Passion Sunday.
As many people know from the epic film The Passion of Christ by Mel Gibson, the term 'passion', when used of Jesus, refers to the episode of his life that leads up to the crucifixion. This usage of the term derives from the Latin passio. It is a word associated with suffering, affliction, endurance and submission.
All this is quite different to the way 'passion' is used today! Often it is used to mean enthusiasm, desire, or even enjoyment. We might say of a jazz fan, for instance, that they have a passion for jazz. But the original meaning of passion, and its association with the final phase of Lent, suggests a far deeper meaning: true passion is a willingness to suffer for what we love.
This is the kind of passion that shines through Jesus' words cited at the top of this reflection. He uttered them not in the Garden of Gethsemane, which we remember on Maundy Thursday, but at the start of his sufferings, which we remember on Passion Sunday. From these words, we can see that he is clear about this purpose. But his 'soul is troubled' because he is aligning his passion - his willingness to suffer for the world he loved - with his purpose.
People who make a difference in the world are those who exemplify this kind of passion. Such people make a deliberate decision to deprive themselves of enjoyment if to do otherwise would compromise their purpose. As the great philosopher G.W.F. Hegel once wrote, 'Nothing great in the world has been accomplished without passion'.
So why not take this Passiontide as a time to ask yourself what you are truly passionate about? Think of the things you enjoy and are good at and ask yourself 'To what extent am I willing to make painful sacrifices for these things?' Your answers to this question will help you to know what on earth you are here for.
Peter S Heslam, Assistant Priest