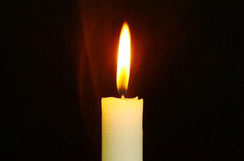 National Day of Reflection
23rd March 2021
This day has been announced as a day of national reflection, with this in mind you may like to take a moment to reflect on the past year and the challenges we have faced.
If you are mourning the loss of someone during this year you may find some comforting words in our bereavement booklet here.
"The LORD is close to the broken hearted; he rescues those whose spirits are crushed." Psalm 34:18
Loving God, 
You hold all our times in your hands, our past, our present, our future. Be close to us now as we remember all the difficulties and disappointments of the past year. Be especially close to all of us who are thinking of someone we loved and knew, but see no longer, whether family, friend, colleague or neighbour. Help us to trust that they are at peace with you, and comfort us with your presence. Amen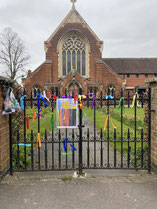 If you are passing by our church please do join us in tying a ribbon to the gates in remembrance of those we have lost and in reflection of the past year.