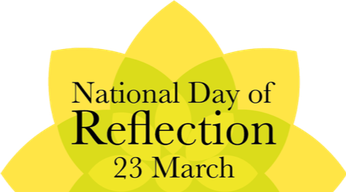 Today marks one year since England first went into lockdown to try to slow the spread of Covid-19. Across the country churches and individuals will be remembering, grieving, and reflecting on the tumultuous and tragic times that have passed and that continue as we move towards the end of yet another lockdown.
Perhaps we can use today as a day to contemplate the service churches have endeavoured to provide to both their congregations and their wider communities for the past year and discern how to continue this new missional opportunity we have been given. While we would not have chosen the circumstance, this enforced ecclesiastical digital revolution has enabled many to attend a service while avoiding the fear of entering a church building for the first time, to read the Bible online, and to pray at home without fear of being seen. The necessary closure of our worship spaces has forced churches to become genuine parish churches, working with community organisations to support those in need, providing services and support online or over the telephone and ministering well beyond our church walls. 
Let us take this opportunity to live out Christ's words, 'as you do it to one of the least of these my brothers, you do it to me' through loving our neighbours, bearing each other's burdens and comforting the afflicted. We hope and pray that through us, churches can support those who have lost, been alone, suffered or served in many ways over the last year.
'What we always have is now
The moment before the next moment
It's only the next moment
We're not sure about 
So whatever we've got to do
We have to do it now
In the moment we have for certain.' 
(Michael Rosen, Many Kinds of Love: A Story of Life, Death and the NHS)
Join the minute's silence at midday or light a candle at 8pm
Dear God,
Be with us as we think about all that has changed this year,
And help us to trust that you are always with us.
Be close to us as we remember those who have died,
And help us to trust they are at peace with you.
Show us how to reach out to others with kindness and care,
So that hope shines out in every heart and home,
Amen
There are a series of wonderful talks and reflections organised by Marie Curie
https://www.mariecurie.org.uk/get-involved/day-of-reflection
Cathedrals across the country have special services and acts of remembrance planned. There is an online book of remembrance at Ely Cathedral https://www.elycathedral.org/welcome/national-day-of-reflection
And
https://www.englishcathedrals.co.uk/latest-news/first-lockdown-anniversary/
Lucy Holden