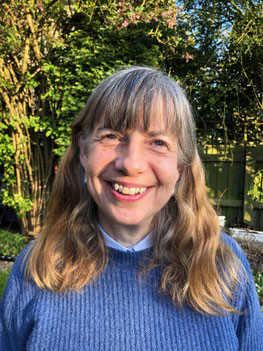 It is a joy to announce the appointment of Ceri Payne as a new member of the clergy team at St John the Evangelist, Cambridge. Ceri will be ordained deacon at Ely on 4th July, prior to joining St John's as an assistant curate. Ceri comes with a professional background as a barrister and QC, and has been an active lay Christian for many years, including involvement in international student ministry in Cambridge. She recently made it to the final of University Challenge, representing Magdalene College.
Rev James Shakespeare writes, 'It is a tremendous blessing to be welcoming Ceri to our team, and we look forward to harnessing her gifts, as we reach out in mission and service, enabling St John's to be a vibrant community hub in South Cambridge.'
Ceri Payne writes, 'I've lived on Hills Road near St John's for nearly 20 years, together with my husband Mike who is Professor of Computational Physics in the University of Cambridge and a fellow at Pembroke College. We have four grown-up children and a son-in-law.
I originally came to Cambridge from a little village in East Yorkshire to study law at Girton College. On my first Sunday I was invited to church and went from curiosity. Much later, when training to be a barrister, I got to know friends who showed me it was possible, through Jesus, to have a personal relationship with God. Mike then also started looking into Christianity and tells his own story of how God became a reality to him.
I was a barrister in London for over 30 years practising under my maiden name of Ceri Bryant, for the last seven of those as a Queen's Counsel.  I loved working in company law, advising and being in court on any kind of company restructuring requiring the court's approval. But I was also excited about my conversations with people about God which were of potentially eternal significance. So, much as I loved my legal work, I started exploring working full-time in a church.
Training at Ridley Hall, Cambridge has meant learning with Christians who have lots of different perspectives on faith and church. I'm studying for a theology degree so I'm also an undergraduate at Magdalene College, and being part of the Magdalene College team that reached this year's finals of University Challenge has been enormous fun.'