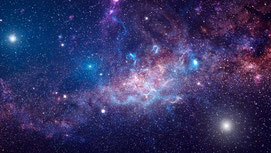 THE MUSIC OF THE SPHERES
Exploring the link between music and astronomy
by Dr Nicole Pawellek, 
the Institute of Astronomy
 Friday 6th August at 7pm
St John the Evangelist Church, Hills Road
Is our Solar System musical? Find out how much music is hidden in Space, learn about musical astronomy and catch a glimpse into the wonder of creation.
Raising fund for St John's Church, tickets £5 on the door. Refreshments included and All Welcome!
Email chris@revcc.uk for more information