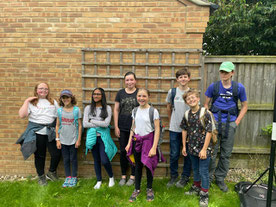 And they did it!!!
Our youth group completed their 12 mile sponsored walk and finished it off with a very well earned BBQ and ice cream.
Well done everyone!
It's not too late to sponsor/congratulate them by following this link here.
If you do 'congratulate' the children please drop us a line so we can thank you and keep track of how much they have received.