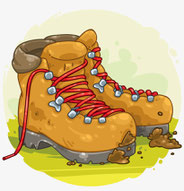 Our September walk will be on Saturday 25th September and will be led by James. We will walk from Midsummer Common in Cambridge to Waterbeach and return to Cambridge station by train. The walk will be about 5 miles. Please make your own way into town and meet at 10.00 am in the city centre, outside the Drummer Street Bus station, by Christ's Pieces.
We will take a break during the walk but there is no café en route so please bring a drink if you would like one.
You will be able to return to Cambridge by train soon after 1pm. If you would like to have lunch at the Bridge pub in Waterbeach, please James know by Weds 22nd September and a table will be booked.