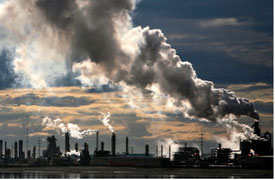 Dr Joanna Depledge is an expert on international climate change negotiations. She has researched, lectured, supervised and examined at the University of Cambridge, and published and lectured widely on climate change issues. Previously, Joanna worked for the UN Climate Change Secretariat and the Earth Negotiations Bulletin, reporting on climate change, ozone and biodiversity meetings.
Prof Michael Grubb is Professor of Energy and Climate Change at University College London, and currently serves as Coordinating Lead Author on the mitigation report of the Intergovernmental Panel on Climate Change (IPCC). In his extensive career advising the UK government on energy and climate policy, Prof Grubb has held senior roles at OFGEM, the Carbon Trust, and the UK Climate Change Committee. He founded the international research network Climate Strategies along with the top academic journal Climate Policy, having previously served at Chatham House for 10 years, where he led the Energy and Environment programme.
Robin Greenwood worked for 20 years with Christian Aid until September 2021, latterly as International Programmes Director responsible for humanitarian response and sustainable poverty reduction across 25 countries. Having directed operations in some of the areas most affected by climate change, including Africa, Asia, the Middle East, Latin America and the Caribbean, Robin brings his experience of working alongside people in the Global South impacted by climate change and who are campaigning to influence the global response.
St John the Evangelist has a Bronze Award in the A Rocha UK Eco Church scheme and is committed to the campaign for climate justice and sustainability.